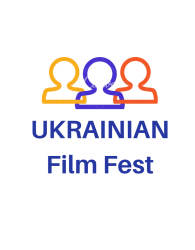 New Mexico Film Foundation with Ukrainian Americans of New Mexico Inc
Ukrainian Film Festival
Live Q & A by skype with Ukrainian film directors
Authentic Ukrainian food and cultural item
Time: 10:00am Day: Saturday Ages: All Ages Price: $15
This Event Has Ended
The first Ukrainian Film Festival initiative, covering contemporary Ukrainian cinema, is sponsored by the New Mexico Film Foundation and the Kyiv National University of Cinema, Theater and Television, in cooperation with the University of New Mexico Department of Film and Digital Arts.
 The festival represents the first formal steps to develop and nurture an intellectual, practical and creative exchange between professional independent film makers, directors and producers in Ukraine and in New Mexico.  Exclusive screenings and subsequent master classes are aimed to raise quality levels and product distribution opportunities for both sides.
Both Ukraine and New Mexico are known as strong film making centers, by above and below the line talent, and continued cooperation and fruitful exchanges between professionals should bring opportunities for new projects and increased understanding between us. The Ukrainian National Institute for Raising Professional Qualifications of Television, Radio and Press Professionals is also participating in this project.
 Ukrainian cultural and folkloric articles will also be on exhibit and for sale, as well as tasty Ukrainian food for the participants of the festival.
  This event is produced by Toua Media Corp. and Yona Films on the US side, in cooperation with Ukrainian Americans of New Mexico Inc., and by Skydive Films on the Ukrainian side.  
For more information please email filmfest@toua.media  
Film Schedule:
10:00am Festival begins, Welcoming Remarks
 10:15 -11:15am Teleconference session between New Mexico and Ukraine- film makers, directors, writers, producers, students
 "Ancestors and Elders: A Creative Journey", 2019, 12'44", documentary directed by Leslie Sereda
The challenges and joys of creating Ancestors and Elders- a major Canadian dance production that combines a Ukrainian dance company, the Shumka dancers, with an Indigenous dance company, Running Thunder Cree Dancers and Drummers, in a quest for truth and reconciliation.
 15 min break
 Block 1-  Drama Shorts
 11:30am  "Somnambulist", 2015, 12', romance short directed by Marina Grishay
Short about an average young man, unremarkable in all ways until night comes and he falls asleep, only to fall into a sleepwalk that takes him through town, opening a whole new world.
 11:45am  " Ardea", 2016,  10'43", drama short directed by Maria Ponomarova
A jog through the park requires the correct breathing. The paths of 2 runners intersect and cause their breaths to synchronize, becoming greater than the breathing of one. Their combined breath creates a path separate from the self. The jog becomes a race in which the overriding objective- don't lose your breath.
 12:00pm  "Electroman", 2018, 4', by Nikita Skomorokhov
Amateur eccentric electrician/ tinkerer/ hobbyist concocts an experiment that ends up changing his life
 12:10pm  "High Mountain", 2016,  14'48", drama by Volodymyr Bakum
60 year old man of Armenian heritage escapes the Nahorno Karabakh war zone with his family by fleeing to Ukraine. All that he feels is left for him is his dream of restoring his orchard in remembrance of his homeland, and to welcome his son.
 12:25pm  "Recoil", 2016, 9', drama short by Anastasia Lavrinenko
Father sells arms to both sides of the war- Ukrainian and Russian- to ensure paying for his son's education abroad. The son becomes a sniper on the Ukrainian side and is captured. How does the father/ son conflict resolve when every gun has recoil.
 12:35pm  "EYEMO", 2016, 6' 25", drama short by Maksym Liukov
It's World War II- German soldiers kill a Ukrainian film maker and keep the movie camera as a war trophy. The camera continues to witness horrific acts by the German officer, and then the camera makes its decision.
 12:45pm  "Say Popcorn" 15'15", comedy short by Valeriia Kalchenko
Vеrоnikа is hopeful to bесоmе а student of Acting school. Неr will is strong, but геаlitу sееms to bе strоngеr.
 1:00pm  "The Returning", 2019, 13'43"  by Ihor Lymar and Illya Nikonov
Jamal, an immigrant from Syria living in Ukraine, decides to return home to the war. However, the return is not easy.
 1:15pm  "Kyiv story", 2017, 24'22', drama short by Michael Masloboishchykov
Messenger Tioma lives a happy life pursuing his interests while war rages in the East of his country. War seems illusional, like a fantasy retold by the media until, one day, it reaches Tioma in the form of a refugee boy, who steals his bicycle.
 1:40pm  "Man's Work", 2015, 15', drama by Marina Stepanska
A 37 year old lawyer works for a company that buys land but pushes the bounds of legality. Arriving at one such location he discovers a partially built but forgotten cathedral left standing in the middle of a field. He needs to decide what to do with the situation at hand for the benefit of his company and figure out how best to negotiate with the farmer whose lands they are about to raid.
 2:00pm  "Djakuyu", 2017, 25',  by Dzen Yevstygneykin
A professor from Japan arrives in Ukraine for a conference and gets very lost, knowing only one Ukrainian word "Thank you".
 2.30-3.00 Break
 Block 2 – Animation
 3:00pm  "Fingerman", 2018, 5'40", by Ivan Shoha
Each of us had childhood fantasies. So let's go back to those times when lava could flow in between your furniture and we were all powerful superheroes.
 3:06pm  "Laces", 2016, 7',  by Fedchenko and Oleh Mykhaylovych
Allegory about the two ends of a shoelace who don't know they are past of a whole.
 3:15pm  "Lahmitko", 2016, 8'20", animation directed by Olha Krycka
This is the story of an unassuming little doll that was so good that she helped her friend even at the cost of her own life. This cartoon deals with two realities- the world of dolls that are manufactured in doll factories and also the real world in which the true characters of the film live.
 3:25pm  "Until it turns black", 2019, 6'23', by Anastasia Falileyeva
In our busy world where parents are involved in their own problems, a little boy coming up the subway stairs makes up his own tale.
 Block 3- Documentaries
 3:35pm "Leninfall", 2017, 11'23" documentary by Svitlano Shimko
Ironic documentary about Ukraine's farewll to the Soviet epoch. During a spirited séance with the ghost of Lenin we learn about our past, present and future. Film shows the rise and fall of idols as well as the fantasy afterlife of ghosts of historic figures. The film was made possible by the 2015 decree of the Ukrainian government which condemned the Soviet totalitarian regime and which forbid the continued use of communist symbols and how this law went into effect.
 Break 4:00-4:15
 4:15pm "Ostarbeiter", 2', directed by Lukia Costello
Trailer for upcoming US film on an American family tragedy begun in September 1939 with the start of World War II's Eastern Front, when the Nazis and Soviet Reds simultaneously attacked western Ukraine and Poland as per the secret protocols contained in the Molotov- Ribbentrop Pact signed by Hitler and Stalin. The Nazis forceably rounded up and deported hundreds of thousands of Ukrainian men, women and children to the German factories and farms as slave labor for their war machine. Many of those who survived eventually found their way to the West, where their full story is yet waiting to be told.
 4:25pm  "Legend of the blue whale",2017, 13.03 by Michel Ladez
Some time ago there appeared in the social media some mysteries with strange names:
"Blue cat", "Quiet home", F57 and others. From the mass media emerged a terrifying name- death squads. The author of the film created 2 profiles in social media. The first was the "victim", the second "curator". The mission of the first was to find the real "curator", obey his directives and understand why he was giving them. The mission of the second- find the suicidal one and understand why he is doing it and bring him out to a meeting.
4:40pm  Feature Presentations
 "Myth", 2018, 63',  directed by Leonid Kanter and Ivan Yasnij, producer Katerina Mizina
The film depicts the life of world famous Ukrainian opera singer Vasyl Slipak, the Hero of Ukraine, the Knight of Orders «For Courage» and the Golden Star, soloist of the Parisian National Opera, who left the big stage to become a warrior and gave his life, defending Ukraine in the ongoing Russian-Ukrainian War in the easternmost Ukrainian province of Donetsk.
 Break 5:45-5:50
 5:55pm "Music lessons", 2016, 28', documentary by Ihor Malakhov
Nine year old Olya, the main character of the film is taking her first steps in life. She lives in Kyiv with her grandma and studies at music school. She is from war torn Donetsk, in the east of Ukraine.
 6:25pm FOMO- "Fear of missing out" 2019, 8'40",by Vlad Krasinsky
The author reviews his archive of short video stories from his Instagram account and starts wondering about the path his life has taken. During the day: political activism, meetings, arguments. At night: fun social gatherings, bar hopping and art events. These two worlds are much closer than they appear and sometimes they blend with each other, at least in the author's mind, where he questions his place in them.
 6:35pm   "Highnoon in Vinti" 2015, 20', documentary by Dmytro Tyazhlov
Andrew Wolfensberger is the radio announcer/ commentator of Radio Winterthur, a Swiss town near Zurich. His "Highnoon" show has been on for 6 years and features a song of the week in which Andrew sings citizen's letters published in the local newspaper. "Highnoon in Vinti" is a documantary essay about Swiss identity and the relationship between the people and their town.
PRICE:
Adults and Seniors: $15
NO REFUNDS- ALL SALES ARE FINAL
Students with a valid ID and children: Free
Please reserve your FREE tickets at 505-709-4200 or email Nm@ukrainianfilmfestival.com. 
Tax deductible donations of support for this and other projects can be made to: Click here to donate